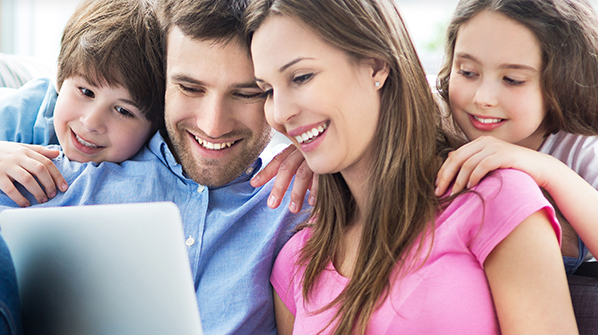 What will you do with NU?
Of course, you can stream, share, shop, search and everything else on our broadband network. But, more importantly, you can count on it. It's fast and more reliable than any other connection around here. So, go ahead and do everything you love to do online.
Nothing can stop you now.

Not available in all areas
This is way fast
500 Mbps Fiber Internet
This is just ridiculous
1 Gig Fiber Internet
ACP Package
30 Mbps Fiber Internet
FREE with enrollment in the Affordable Connectivity Program!*

*Subscribers who apply and qualify for the Affordable Connectivity Program (ACP) receive a $30 service credit toward broadband services. Credit may be applied to any Internet package. Visit the Affordable Connectivity Program website for more information and to see if you qualify.
A NU way to connect.
Your Internet works best when you can't see it working. When you can stream like a dream. Or game without lag. When you can shop and share and search quickly. Safely. Reliably. When everyone in your home can do everything they want. On any device they want. Anytime they want. With no data caps. With the area's fastest, fiber broadband network, we make all that happen for you. And, the best part is, you'll hardly even notice we're there.
Many factors affect speed. NU Connect is a best efford service. Speeds cannot be guaranteed.